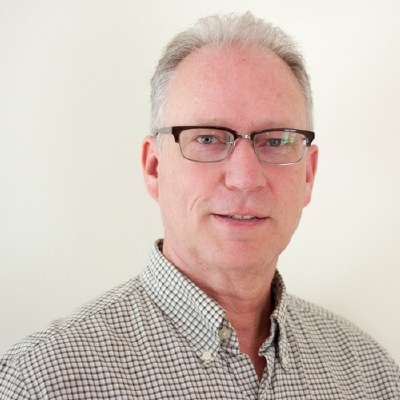 Ron L. Pearson, M.S., CIH – Principal Consultant

Ron L. Pearson is a Principal Consultant and Certified Industrial Hygienist with Environmental Health & Safety, Inc.. Mr. Pearson has more than twenty five years of experience in providing health & safety services to industry, is a nationally published author and is certified in the comprehensive practice of industrial hygiene by the American Board of Industrial Hygiene.

Professional Experience & Qualifications Summary

OSHA Compliance/ManagementWorkplace Hazard Assessment - Conducted exposure assessments to workplace chemicals, radiation safety evaluations, noise surveys, ventilation assessments, confined space monitoring, laboratory safety inspections/plan development, and specification of control options with cost/benefit information. -Performed OSHA regulatory compliance audits, loss control/safety audits, assembly of medical monitoring programs, worker "Right-to-Know" and corporate programs; led sessions on quality management, contribution of H/S organization to corporation.

Chemical Exposure Assessment - Developed ranking criteria/matrix for prioritizing monitoring efforts· developed sampling strategies for complex manufacturing operations· conducted statistical analysis of monitoring data for:· individuals/compliance sampling · long-term data/trend analysis · predictive calculations for catastrophic release potential

Environmental/ Occupational Toxicology - Conducted comprehensive, multi-pathway health risk assessments for environmental contamination, seeking no action/limited action from regulatory agencies· Reviewed literature on chemical substances prior to submission of premanufacturing notices or registration· Assessed individual substitution/alternative product situations· Assembled/reviewed MSDS's per ANSI/EC/WHMIS format/requirements· Assembled/reviewed precautionary labels per ANSI/EC/WHMIS format/requirements· Conducted exposure assessment modeling for new/existing applications of consumer products, utilizing computer-based models and EPA exposure factors

Health & Safety Training - Executed training programs in private industry and university-based settings on hazardous waste site operations, hazard recognition, ionizing and non-ionizing radiation hazards, "Right-to-Know" and Federal Hazard Communication, respiratory protection and personal protective equipment, asbestos inspection and control technologies, confined space entry and monitoring, toxicology of chemical, physical and biological agents.

Product Safety - Conducted reviews of toxicity data for individual chemicals, assembled Safety Data Sheets (SDS) for compliance with GHS, OSHA HCS, Canada's WHMIS, EEC Directives and Mexico Requirements. Assisted in evaluation of TSCA submissions, including TSCA Section 8(e) reporting.

Environmental Toxicology & Health Risk Assessment - Performed evaluations of human exposure to toxicants in air, soil and ground water; made recommendations regarding future facility utilization, control methods & options.

Education

M.S., 1985 Environmental Health - University of Minnesota; emphases in Industrial Hygiene, Toxicology, and Epidemiology

B.S., 1983 Nuclear Medicine Technology - St. Cloud State University/Mayo Clinic Joint Program

Certifications & Affiliations

Certified Industrial Hygienist (1991) - Comprehensive Practice of Occupational Health & Safety

Member, American Industrial Hygiene Association

Member, Society of Toxicology

President (2009), American Industrial Hygiene Association, Upper Midwest Section

Chair (2003), Auditing Roundtable, Upper Midwest Region


NOTE: We only use AIHA-Accredited Laboratories for sample analysis.




IN MEMORY OF Charles McJilton, PhD, CIH - Mentor, Employee and Friend - 1931-2015