At EH&S, Inc. we strive to go beyond just being technically competent. We will work with you to define your objectives, refine why you're conducting a project, and manage the expectations of those involved. We will communicate those objectives, and work to avoid the failures that are common when technical competence is the only factor relied upon.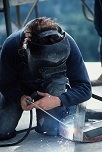 How an Industrial Hygienist can help you:

We anticipate and recognize hazards in the workplace: Whether it is a potentially hazardous chemical (such as silica, solvents, hexavalent chromium, etc.), noise, a biological agent, or something else - our experts have experience in a wide variety of industries, laboratories and processes, and can help take the worry out of your situation.

We evaluate these hazards through exposure assessment: Our experts will perform an on-site inspection and air sampling (or other routes of exposure as needed) to demonstrate compliance with OSHA standards, as well as other, more scientifically up-do-date guidelines.

We recommend ways to control any hazards found: We will provide you with concrete recommendations ranging from ventilation, worker rotation, training, product substitution, or other means of reducing hazards in the most cost-effective way.

More than 95% of our workload is referral or repeat work from satisfied clients. That says something about our work product. For a free, no obligation quote, please contact Ron Pearson at 651-698-5852 or rpearson@ehsinconline.com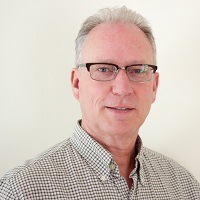 Ron Pearson, M.S., CIH

Connect with us and view customer testimonials on Linkedin: http://www.linkedin.com/pub/ron-pearson/a/903/b9/

EH&S also maintains a network of qualified subcontractors nationally to provide you with services as needed. Our team of professionals has a proven track record in a wide variety of projects. Get in touch with us. We can help.

[